Dr.Shaila Sharmin: Performance of Bt and Non BtBrinjal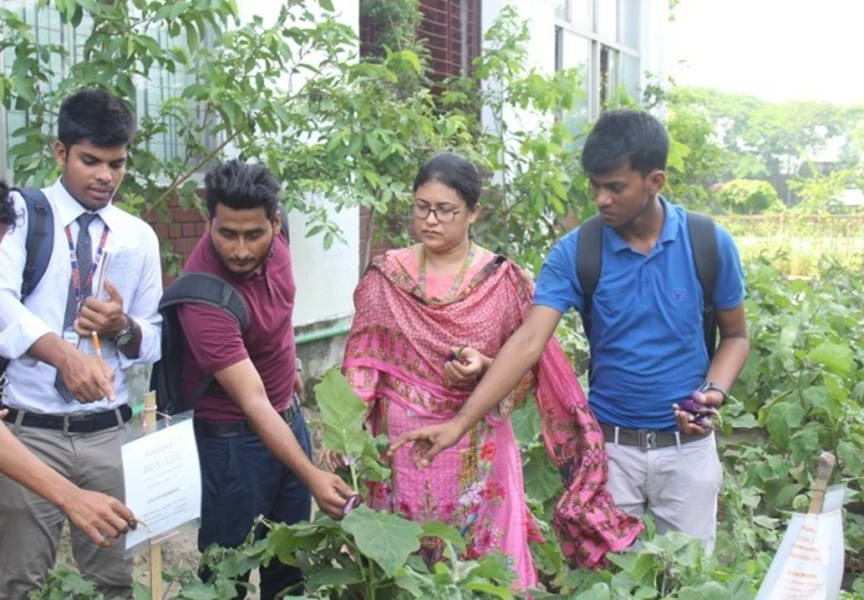 Title: Performance of Bt and Non BtBrinjal at IUBAT Agricultural Research Field
The Bangladesh government gaveapproval for Bangladesh Agricultural Research Institute (BARI) to release four varieties of Btbrinjal on 30th October 2013 as the country's first genetically modified (GM) crop which is infused with a pest resistant gene.The biggest constraint to eggplant production throughout Asia is chronic and widespread infestation of the eggplant fruit and shoot borer(EFSB).In btbrinjalbt protein controls the main pest, EFSB, but does not affect other eggplant pests.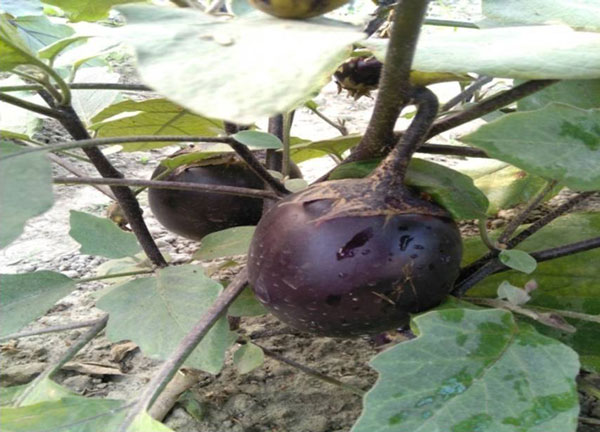 Considering this, a field experiment was carried out in January 2018 and another is ongoing from May 2018 under the College of Agricultural SciencesAgricultural Research of IUBAT to check the performance of Btbrinjal and Non-btbrinjal during both winter and summer seasons. Three btbrinjal and one nonbt varieties were evaluated for yield performance in a research trial following randomized complete block design.The study revealed that btbrinjal performed better in both seasons than nonbtbrinjal andBtbrinjal 2 making it superior to all other bt and non bt varieties.But the main problem during summer time is disease and pest infestation due to several environmental factors.
Journal Publication during at IUBAT:
M. Zakir.,M. NazmulHasan.,Q. F. Quadir., S. Sharmin., and Istiaq Ahmed.2013. Cadmium and lead pollution in sediments of Midstream of the River Karatoa in Bangladesh. International Journal of Engineering Science,2(2):34-42.
M. Zakir.,M.M.Islam., M.Y.Arafat., and S. Sharmin.2013. Hydrogeochemistry and Quality assessment of waters of an open coal mine area in a developing country: A case study from Barapukuria, Bangladesh. International Journal of Geoscience Research.1(1):20-44.
M. Zakir.,S.A.Sumi,S.Sharmin, K.M. Mohiuddin and S.Kaysar.2015.Heavy metal contamination in surface soils of some industrial areas of Gazipur, Bangladesh.Journal of Chemical,Biological and Physical Sciences.5(2):2191-2206.
M. Zakir, M.I.J. Aysha, SuptiMallick, ShailaSharmin, Q.F. Quadir and M.A. Hossain.(2018).Heavy metals and major nutrients accumulation pattern in spinach grown in farm and industrial contaminated soils and health risk assessment. Archives of Agriculture and Environmental Science.3(1):95-102. https://doi.org/10.26832/24566632.2018.0301015