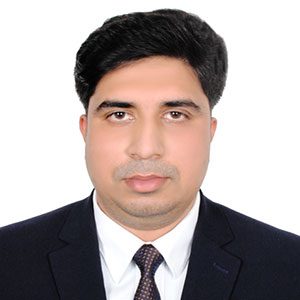 Dr. Abu Yousuf Hossin
Assistant Professor
Ph.D. (Japan)
MSc (UODA), BSAg (IUBAT)
Room # 522 | Ext # 520
E-mail: abuyousuf.ag@iubat.edu
Dr. Abu Yousuf Hossin has joined IUBAT in 2022, as a faculty member. He is working with the concept of KBAD ( Knowledge Based Area Development) and trying to help the unprivileged and needy people believing in extending a helping hand to not only vanishes tears off but also act as a cure for oneself.
Dr. Hossin has completed his Bachelor of Science in Agriculture (BSAg) from IUBAT— International University of Business Agriculture and Technology. Henceforward he has completed his Masters of Science in Biotechnology and Genetic Engineering. He has obtained PhD in 2021 from The United Graduate School of Agricultural Sciences, Kagoshima University, Japan.
While pursuing PhD he has conducted his research on "Advance Life Science" for an honest purpose of mankind. He has worked on different research projects in his home country and abroad. Dr. Hossin has accomplished doing several paper presentations in different national and international seminars, conferences, workshops. He has returned to Bangladesh for the devotion of his country in an effort to contribute and utilize his skills and research background to the maximum and do selfless service for the people who are in need.
PhD (Japan)
MSc (UODA) , BSAg (IUBAT)