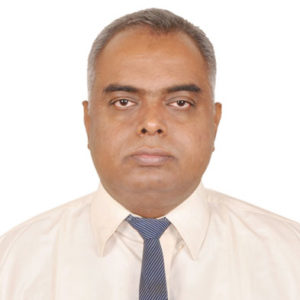 Dr. Abul Khair
Assistant Professor
PhD(BAU)
M.S(BAU),DVM(SU)
Room # 415 |  Ext # 406
E-mail : dakhair@iubat.edu
a) Dr. Abul Khair, the instructor of the said course was born in Brahmanbaria (Village- Shatmora P.O- Shatmora, Upazila- Nabinagar and District – Brahmanbaria), on the bank of the river in a respectable Muslim family in 1977.
b) The instructor completed his Secondary School Certificate education in 1992 and Higher Secondary School Certificate in 1994.
c) He received DVM from Shahjalal University of Science and Technology and MS (Medicine) and PhD (Medicine) from Bangladesh Agricultural University, Mymensingh in 2006 and 2018 respectively. The titles of his dissertations for Master Degree and Doctor of Philosophy were – "Comparative efficacy of different combined preparations of levamisole and triclabendazole against naturally infested Gastro-intestinal parasites in sheep" and "Risk factors and etiological agents associated with calf morbidity and mortality in crossbred dairy cattle in two selected areas of Bangladesh" respectively.
Professor Dr. Md. Mahbub Alam, Department of Medicine, FVS, BAU, was the Supervisor for the completion of his research works for awarding the PhD degree. He is the father of one boy in family life.