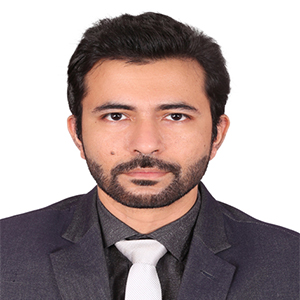 Dr M Rehan Dastagir
Assistant Professor
PhD (Japan)
M Sc, BSc Hons (DU)
Room # 517 | Ext # 527
Email- rdastagir@iubat.edu
He is an enthusiast for soil related study especially soil survey.
Dr. Dastagir brought up in Mirpur-1; Dhaka and originally come from Faridpur district. His earlier educational institutes are Monipur High School and B.A.F. Shaheen College, Dhaka. He did his graduation and post graduation in Soil, Water and Environment, Dhaka University and graduated in 2006. He is a prestigious scholar of Monbukagakusho Scholarship in Japan and obtained my PhD in Environmental Science from Kanazawa University in 2010. In his original research work he did computer modeling of porous media diffusion system for recovery of polluted groundwater. He did part time teaching as an Assistant Professor in North South University in the Department of Environmental Science for two years (2010-1012).
Besides teaching and research he likes community work and new generation social media, blogging for the creation of environmental awareness. He would like to create an online forum in IUBAT for both faculty and students participation(https://www.facebook.com/groups/IubatEnv/).
He has already made a contribution of orienting 'Environmental Science: ENV-101 as a general education in IUBAT in the last Fall-2012 semester as a semester faculty. Also a member of Regional Centre of Expertise, RCE Greater Dhaka for Sustainable Development Education. He was with an IUBAT team that won national environmental award 2014